GameCaddy
---
The Game Caddy is the missing piece to your gaming expirence.
---
It's the Complete console, organizing all your wiring and game accessories all in one place.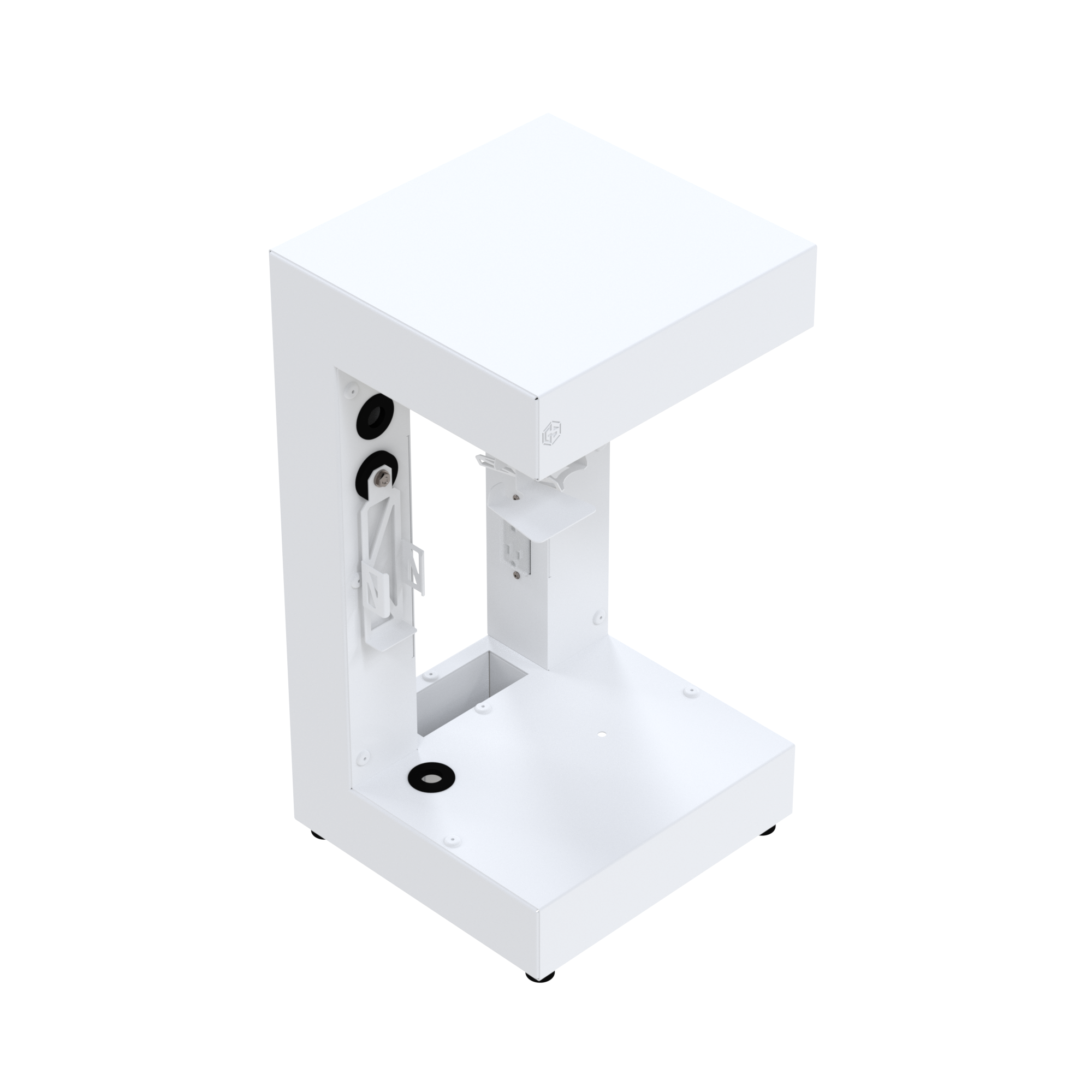 Experience. Precision. Love for gaming
---
The Game Caddy is the missing piece that you will buy for your newest console and that will outlast it. Its Complete game console wire and accessory organization made for life. Caddy Comes with: LED lights full RGB color with remote and main on off switch, Headset Magnet Hook, HD Camera Magnet Hook, Media Remote magnet grip, all magnetic accessories come with extra strong magnet that sticks where you want it. 6' power cord removable, 10' 8K 2.1 HDMI cable, Precision CNC FORMED, solid steel construction available in 3 powder coated finish options Gloss White, Gloss Black and Clear CoatDesigned and made for *Sony® PlayStation® 5, PlayStation 5 Digital Edition, Microsoft® Xbox Series X™, and Xbox® Series S
---
Learn more...
Buy Now